New Blog Color Test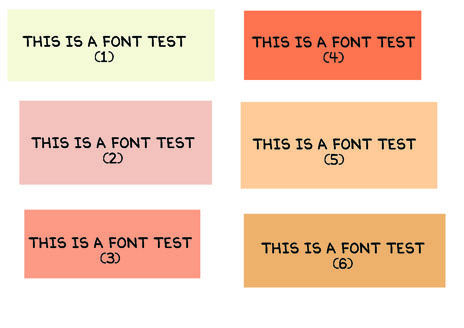 New Blog Color Test
October 23, 2014
New Blog Color Test
Let's test your sense of color and design.

The new design for this blog (under development) needs a background color for my posts. Studies show that different colors inspire different emotions, and that means that picking the right background color matters. Here are six candidate background colors upon which a black text (probably) will ride.

Your mission, should you decide to accept it, is to simply "feel" each color and tell me which sensation feels most compatible with my writing style for this blog. Do you feel your emotions differently with each color? I do. And for me it is fairly dramatic.

I have a clear favorite in this group. Which one is yours? (My answer will be at the end of the post.)


I'm also interested if you feel anything different at all. I'm not sure how similar humans are in their reaction to colors.

My preference is 5 because it registers as gently dangerous to me.